About Us
ESP Projects was formed in 2009 with well-established electrical contracting personnel, currently drawing on over 40 years cumulative contracting experience in the Brisbane and greater areas. ESP Projects' experienced electricians cover all facets of electrical service including domestic and commercial work.
Dom Kreutzer started his Electrical business in 1999 in Brisbane with a vision of being the best – doing the job right – the first time, every time. In 2009, ESP Projects was born to encompass the selling and installation of solar systems
Our electrical services from our highly trained team cover new and old home electrical upgrades and fault finding, renovation re-wiring and upgrades, smoke alarms, power points and switchboard installations all backed by a 10 years workmanship warranty.
Today, our highly trained staff install Photovoltaic (solar) power systems, We have installed systems in Brisbane and the greater Queensland areas, travelled as far as Mt Isa, Stanage Bay and out too Dalby. ESP Projects will design and install the right system to meet your energy needs, using only quality products to ensure years of trouble free power generation.
All of our services are backed by our 100% satisfaction guarantee. Our electricians can install anything from new security lighting for your outdoors to a whole home renovation.
Highly qualified licensed staff
Wiring installation/upgrades
Solar installations
Domestic and commercial
Virtually any electrical or solar needs you have – just ask!
Are you looking for solar at an
unbeatable price?
Call us about our Growatt package today!
VALUE 6.6kW Package
$3,990 including GST
Growatt MIN 5000TL-X with 20 x 330W Jinko Half Cell panel – No smart meter
Give Us A Call
Get A Quote
Our Services
Never hesitate when it comes to potential electrical problems. Electrical issues can quickly develop into major catastrophes.
Our Testimonials
ESP (Electrical Solar Power Projects) were true professionals when installing my Solar Panels. They arrived on time, were friendly, helpful and answered any questions I had. All of the "behind the scenes" work with Energex was done quickly and efficiently and I was informed of the procedure all the way through the project. I believe they only use high quality goods and the cost is competitive.  I would recommend Dom and his team to anyone interested in investing in Solar Panels.
Lynn Lewis, Cedar Grove, Queensland.
We had our Solar System installed by Electrical Solar Power Projects in January 2019. The company was very professional and guided us through  the process of installation every step of the way. Our system is up and running and we are very happy with the results. We would have no hesitancy in recommending this company to our family and friends.
Terry & Vicki, Bethania, Queensland.
Dom and his team were very professional, excellent installation & service, thanks for your work, you punctual and went above and beyond to make the install easy and straight forward. The addition of the recommended smart meter makes tracking the return on the solar system easy.
Rob, Redbank Plains, Queensland.
After trying to obtain quotes from other Solar Companies we are more than happy we chose ESP Projects, they were so professional In their attention to information as to their product , their quality in installation and after sales follow up. Because of our experience compared to other friends, we actually purchased another Solar System for our Daughter.
John, Redland Bay, Queensland.
Dom and the team at ESP projects installed 24 solar panels on our home. We found the whole experience a pleasure they where on time, informative and very accommodating. We highly recommend the team and the amazing job they did, they went above and beyond to install, set up and explain our system.
The Bakers Family, Capalaba, Queensland.
I have had both electrical work and put solar on with Dom from ESP projects. They turned up on time, provided advice on how to prepare before they get there, and provided a professional service and installation. I would recommend Dom and his crew's work to others. They were reliable and trustworthy – somewhat hard to find these days.
Alan, Wishart, Queensland.
We Specialise In
Electrical Safety and Maintenance Inspections
Electrical switchboard upgrades
Recessed lighting, Dimmers and Lighting fixtures
New home Wiring & Electrical troubleshooting
Electrical Surge Protection
Dedicated Circuits
Security lighting
Outdoor/landscape lighting
Renovation wiring
Solar Installation
Do you need help with
electrical maintenance?
Contact us – our technicians are ready to help you solve any issue.
Give Us A Call
Ask us now how finance can help you!
As an accredited partner of Solar & Energy Finance www.finance.energy ESP Projects can offer you No Deposit finance at competitive rates for Residential and Commercial solar installations, and we have a great finance solution to suit your individual circumstances.
Whether you want to preserve your savings in the bank, or prefer to borrow the money, by using our finance solutions you can now have your solar system installed even faster, and start saving money on your electricity bills immediately!
WARNING ON "INTEREST FREE" SOLAR FINANCE! Be aware that so called "Interest Free" or "No Interest Ever" solar payment plans are not always what they appear to be. The solar installer/supplier must increase the true cost of your solar system quote by between 23% – 40% so that the installer/supplier can pay this as a "merchant fee" directly to the finance company upfront. So in reality you have paid all of the interest charges upfront. Remember the old saying, there is no such thing as a free lunch, and this is especially true in finance!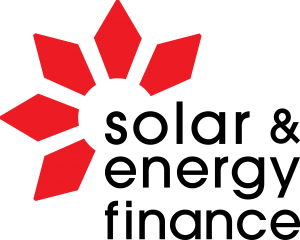 Residential Solar Finance
* 100% no deposit finance^
* Loans from $3,000 to $69,999^
* Unsecured – no property security or mortgage required
* Loan terms from 2 – 7 years^
* Available to PAYG wage earners, and self-employed persons¹, and self-funded retirees
* No penalties or break costs to repay the loan early, at any time!
* Fast approvals and settlement
Commercial Solar Finance
* Available to ABN holders {sole traders, partnerships, companies, trusts, non-profit organisations, sporting clubs etc}
* 100% no deposit finance and no property is needed as security
* Chattel Mortgage or Rental option
* Low Doc available up to $100,000^
* Loans from $5,000 – $5 million
* Loan terms 1 – 7 years
* Fast hassle free approvals